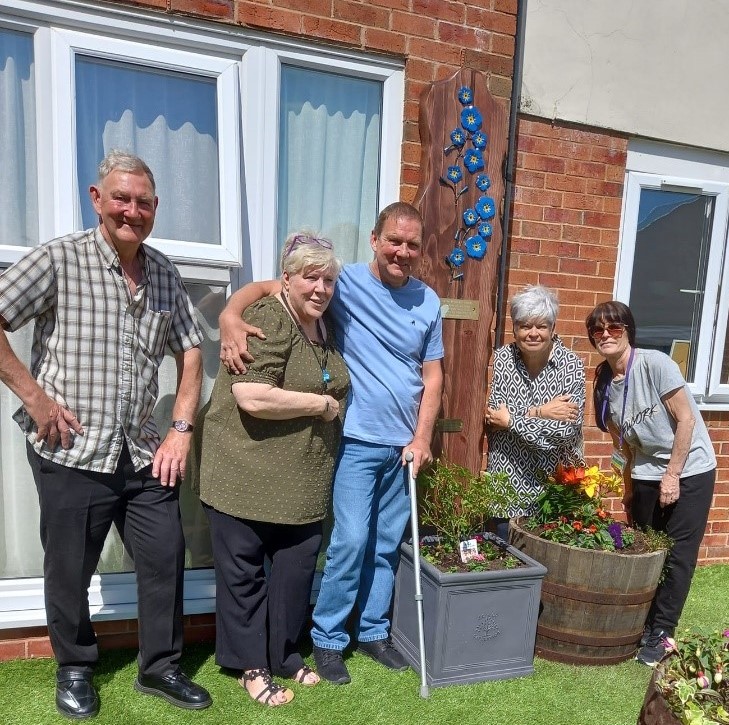 The plaque was created in collaboration with ReStore St Helens, a volunteer-led group working with communities. 
The plaque had an official unveiling in June, with residents and staff participating in a ceremony to celebrate the lives of those who have passed and to acknowledge what they've experienced.
Bernie Roberts, the Home Manager, said: "We started thinking about the residents we'd lost, and we thought there needs to be something there that marks what happened, who we lost, and the courage of the staff.
"ReStore worked so closely with us and listened to everything that we said.
"The staff all feel proud and there's a lovely plaque acknowledging their bravery; the forget-me-nots represent dementia and there's one for every resident we lost and one spare because there were that many people affected by covid that we lost them eventually.
"It allowed us to put things to rest and it also allowed us to acknowledge that it happened and all that time lost with loved ones."
Julie Waring, ReStore St Helens manager, added: "We were delighted to have been commissioned to make this very special piece.
"It took many weeks of planning and making up and staff at the home were delighted with the outcome.
"Tom Flaherty, one of our volunteers at the time, did an excellent job."
The care home also received a visit from Pastor Hughie Vint, who performed a reading in honour of the unveiling.