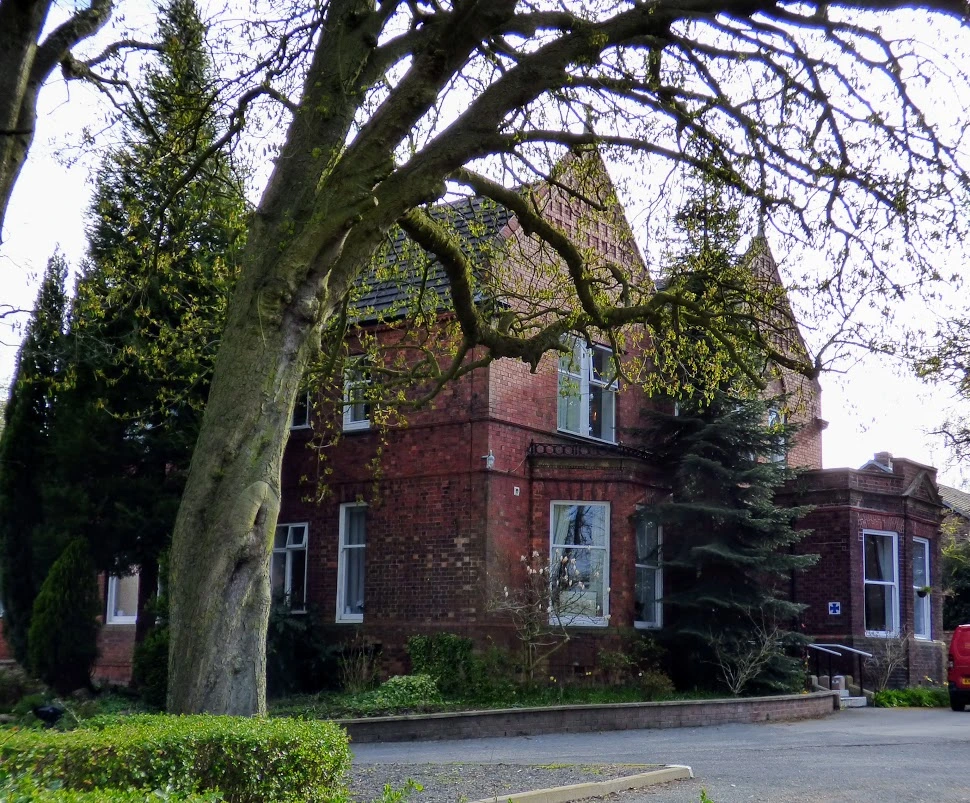 Welcome to Clumber House Care Home
Clumber House is situated in the heart of the beautiful picturesque Village of Poynton, Cheshire.
Our ever-popular Clumber House Care Home is able to care for 41 residents, including those who require round the clock general nursing care.
The best possible care and support for our residents is at the centre of our home. Resident care plans reflect all that an individual would want and need for their care to be delivered in the way they choose, with independence and dignity as prime considerations. All care teams are dedicated to delivering the best care to all residents and work closely with GP's and other clinical professionals from the local area to ensure that residents are well cared for. Our team go above and beyond to ensure every resident is treated as an individual, which makes both living and working here a very special experience.
Daily life at Clumber House Care Home is enhanced by a 'hidden gem' of an enclosed garden which overflows with flowers, shrubs and lower beds; a beautiful place for everyone to enjoy! Some of our rooms overlook the garden and it is easily accessed by you and your loved ones.
Our bedrooms
Some of our bedrooms are extra-large, beautifully decorated rooms with en-suite wet rooms to ensure the very best of living for those requiring the highest standard of accommodation. When you are ready to move into Clumber House Care Home, we would encourage you to bring in items to really make your room your own, bringing in a touch of sentiment. Some of our bedrooms overlook our wonderful gardens which are easily accessible for residents with varying mobility; whichever room you choose, we're sure you'll be very happy.
A visit to the Clumber House Care Home is very much recommended as it is a sought-after home and bedroom availability is limited.
Our food
Our food is of the best quality to ensure that you love what you eat and get everything you need nutritionally, too. Here at Clumber House Care Home, we understand that nutrition and hydration is the foundation of an individual's wellbeing. We make sure that our food and drink is at the centre of our social culture; whether it's breakfast, or an evening's entertainment, the food & drink will always go beyond expectations and, what's more – there's no washing up to do!
Our Head Chef loves to speak with our residents regarding the menu that we offer and is always happy to accommodate special requests for a favourite dish.
Lots of special events take place throughout the year, with friends and family welcome to book a dining table for breakfast, lunch, or dinner to share those times and create special moments and memories.
Our activities
Our activities are second to none. Whether it's a game of cards with the grandchildren or a musical extravaganza with lights and a full band, you can be sure of a vibrant social scene at Clumber House Care Home!
Our activities not only encourage our residents to continue with lifelong hobbies but to also try new ones. Our dedicated activity teams are happy to promote, encourage and attend any activity to ensure that your loved ones continue have fun and fulfilment in their lives, and family members are welcome to join in too. Our aim is to promote stimulation for the mind and body, as well as general wellbeing.
Here at Clumber House Care Home, we have our very own newsletter for residents and their families to let everyone know about the wonderful goings on at the home.
We also take our residents for trips out too. From the best garden centre in the area to the local coffee shop down the road – whatever we do and wherever we go, we always make sure we follow the desires of our residents.