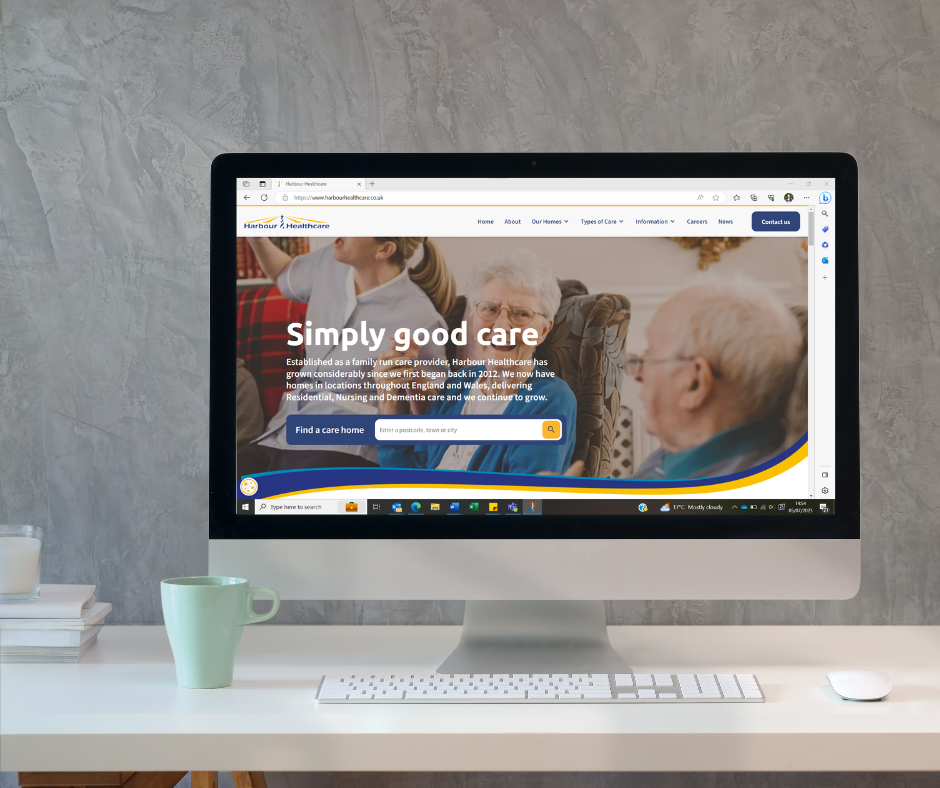 The new site contains lots of information about Harbour Healthcare; who we are (have a nosy and get to know our senior members of the team!), where we are and what we do. There's some great information and advice regarding care, including everything you need to know about the financial side of things. We have a page dedicated to each of our homes, so you can take a look around the environment and even have a 3D tour.
All sorts of amazing things happen at Harbour Healthcare and we do like to shout about them! To be able to do that, we've created a news page. We also like to be approachable, so on our Contact Us page, you will find the details you need to get in touch with Harbour Healthcare, all of our homes and any specific teams.
Please do take a look around and let us know what you think on our social media channels (you can jump to these from the bottom of the web site)!